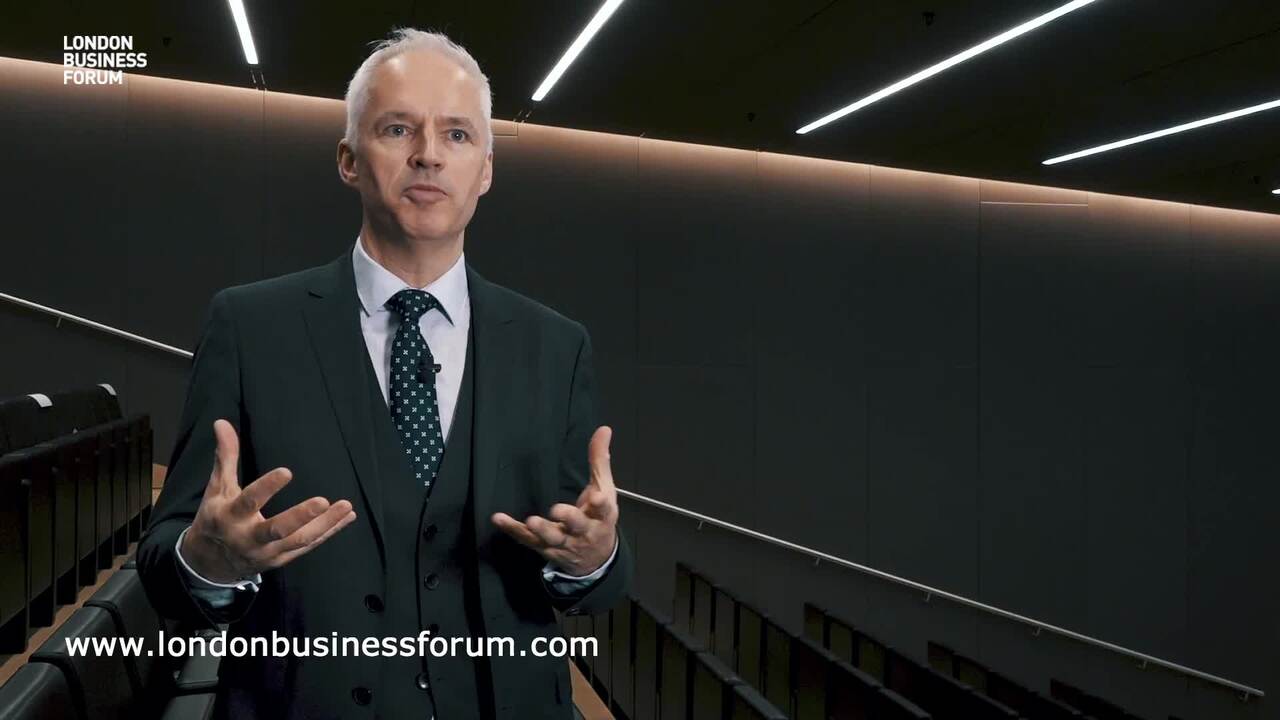 2:02
Good communication skills are essential in business but the real skill is listening. Richard Mullender explains what effective listening is and offers his tips to make you better at it.
2:02
Graham Davies offers his top tips for great presentations. He reveals why practice is vital, how to engage your audience, identify your micro-message and why what you say at the start and end of your presentation is so important.
2:25
AP McCoy is the greatest jump jockey of all time. We find out what drove him to win. AP tells us about the importance of having a clear vision of what you want to achieve, as well as how he set goals and took risks to fulfil his ambitions.
2:15
Britain's SAS are famed for their bravery, resilience and professionalism. The selection process pushes the toughest to breaking point. Matthew 'Ollie' Ollerton and Jason 'Foxy' Fox share their insights into leadership and teamwork under pressure.
2:31
The 80 Minute MBA is our fun guide to business excellence. We ask John Knell what the most pressing issues are in business today and what separates the best organisations from the rest.
2:16
Innovation and entrepreneurship aren't personality traits, we are all capable of them. Sahar Hashemi tells us how we can encourage an entrepreneurial spirit in large organisations. Discover three habits you can try today.
2:25
What is your purpose? Ben Renshaw explains how knowing what drives you can be extremely powerful in work and life. Your purpose will marry your talent with your passion and, if you follow your purpose, you will inspire others and be a better leader.
1:47
Storytelling is a powerful way to communicate. Sometimes in business, we hold back for fear of being unprofessional. David Pearl explains how the power of story can inspire and create meaning for those you lead, making you more authentic too.
1:48
We ask Professor Steve Peters about his powerful mind management model - The Chimp Paradox. Steve simplifies how your brain works so we have the insight we need to make our minds work for us. Find out more at chimpmanagement.com/events/
2:03
Tim Threipland explains how we can use Stephen Covey's 7 Habits and why they are still relevant today. They are, he explains, a framework on how to navigate our way through life.
2:40
Businesses fail when they keep doing the same old things. The best managers are always looking at ways to improve their business. Artist Rod Judkins suggests some helpful techniques to think more creatively and approach problems differently.
3:13
Persuasiveness isn't a gift you are born with, it's a science, says Steve Martin. In this video, Steve offers a few top tips to increase the possibility the person you are trying to persuade will say 'Yes!'